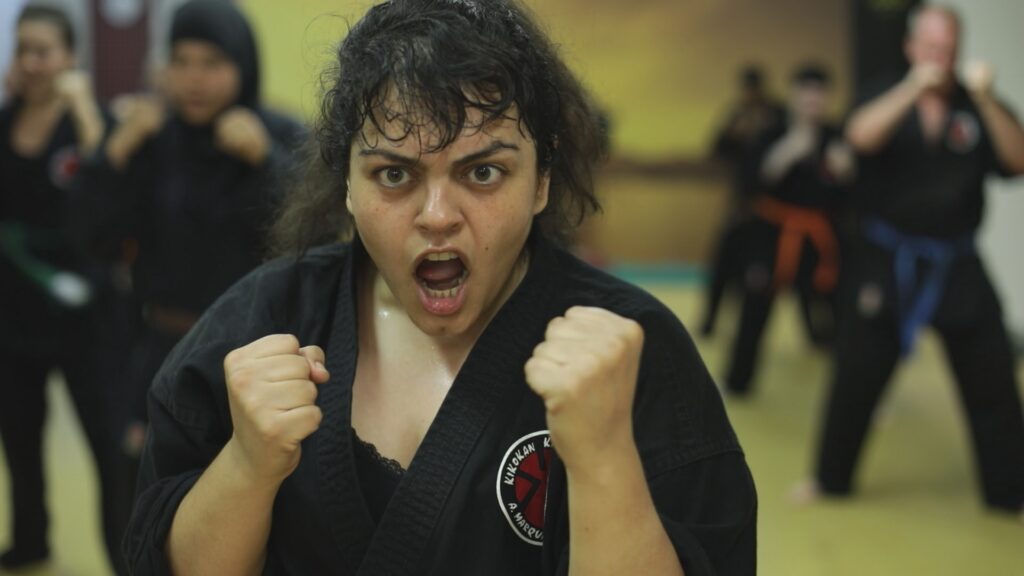 The self-confident German-Persian Nico (Sara Fazilat) enjoys the summer with her best friend Rosa (Javeh Asefdjah) and enjoys the lightness of Berlin's (night) life, until a racist attack tears them out of their carefree everyday life. Traumatized by the crime, the geriatric nurse decides never to be a victim again. She begins to train with karate world champion Andy (Andreas Marquardt). Through martial arts, Nico channels her anger, and yet for the people around her she is no longer the longer the same. More and more she loses the connection to her previous life and the people who were important to her. And even when Nico gets to know Ronny (Sara Klimoska), she no longer knows that the two have met before. Nico and Ronny grow closer until Nico's memory suddenly returns.
The Max Ophüls Award-winning, Eline Gehring's first feature sheds light on the situation with an "immediate,
often documentary-like atmosphere" (Saarbrücker Zeitung) the emotional consequences of a completely senseless,
racist act of violence.
NICO will be shown at the Ostentorkino on Saturday, October 23, at 20 pm. There will be a champagne reception at 7:30 pm. More infos and tickets at the Ostentorkino website.
Cinematographer Francy Fabritz will be at the screening and answer your questions at a Q&A afterwards.