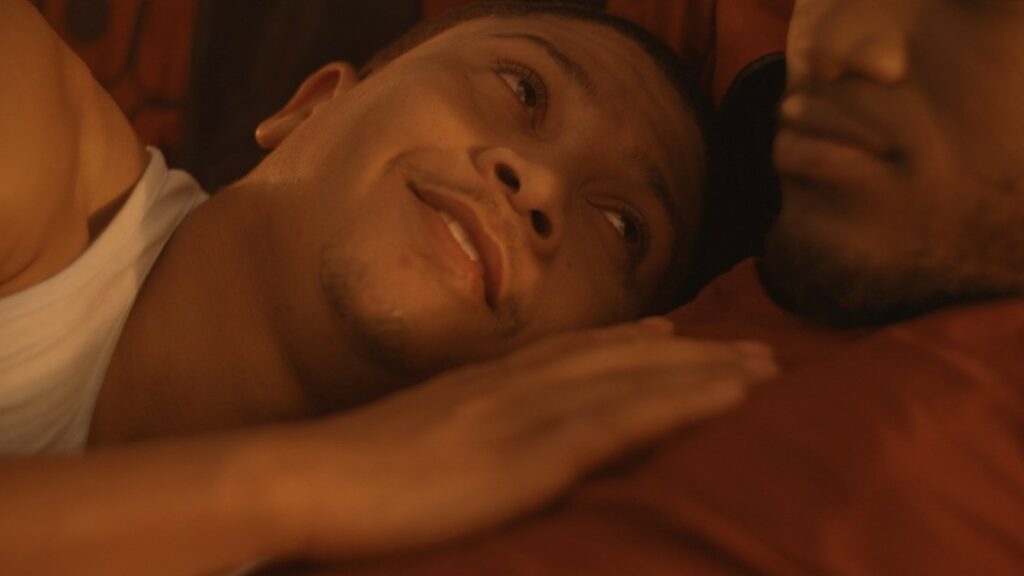 "You don't talk much," George (Adriano Visagie) addresses the handsome stranger in the bar, who gives him meaningful looks. "And you talk too much," counters Simeon (Simon Hanga). For him, the encounter is a one-time thing, no one should know about it. The very next day, they meet again at a Kapana stand (Kapana is a Namibian grilled meat specialty) – in public, where Simeon can't ignore George so easily. Because to make matters worse, the latter has not forgotten Simeon so easily …
With KAPANA the QUEER-Streifen are starting officially: We are pleased to have the film's director, Philippe Talavera, present to watch with you and answer your questions after the film.
On
Thursday
,
October 21
, at
20:00
in the Kinos im Andreasstadel – more info about the cinema visit and tickets can be found
here
.