From October 19 to 25 2023 the 12th QUEER-Streifen Filmfestival will take place in the Kinos im Andreasstadel. The festival patron is mayor Gertrud Maltz-Schwarzfischer.
The short films (max. 30 minutes) are part of a competition. A jury selects the best short film of the entire programme, which is endowed with 500 euros. In addition, the audience awards a prize in the categories lesbian, gay and queer, each endowed with 200 euros.
An unendowed audience award is elected from all feature films.
The sponsor of the Jury Award is Praxiszentrum Alte Mälzerei, the sponsor of the Audience Awards is Sparkasse Regensburg. Many thanks!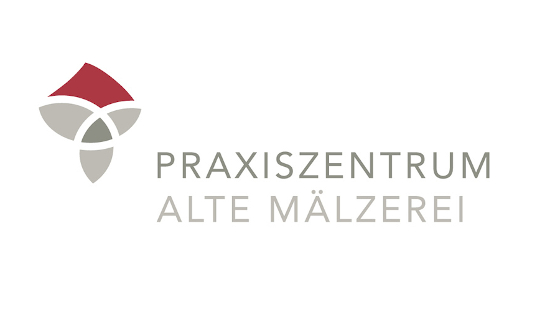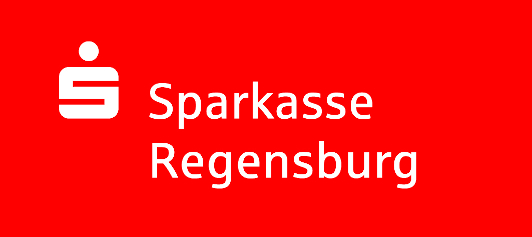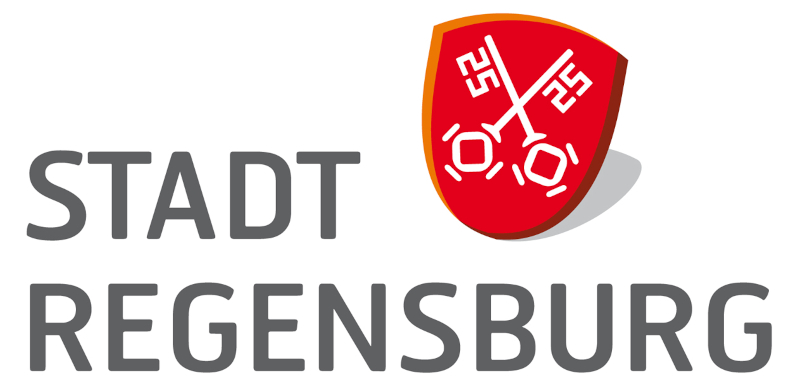 ---
Programme
The programme in German as PDF file (2,52 MB):
Timetable: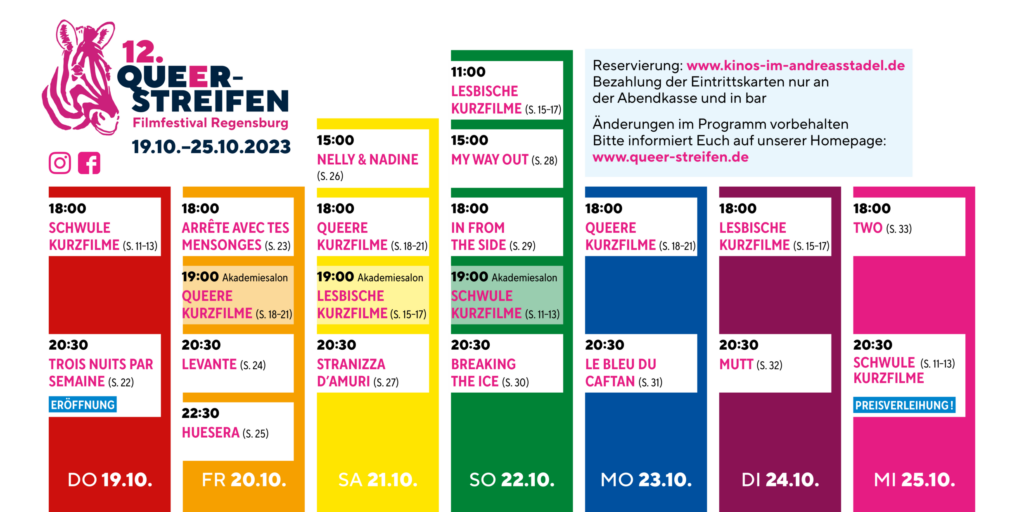 ---
Ticket reservation
Tickets are available at the website of Kinos im Andreasstadel .
Please make a reservation in time!
---
Our jury 2023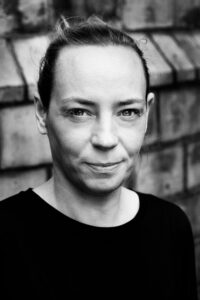 Katja Briesemeister
Katja lives in Hamburg, where she studied visual communication and social sciences. Since 2009 she has been involved in the organization and programming of the Hamburg International Queer Film Festival (formerly Lesbisch Schwule Filmtage). For more than 10 years, she has also been responsible for coordinating their short film programs, e.g. the URSULA competition. Furthermore, since 2019 she is co-organizer of the Queerscope Short Film Fund to support queer short film productions in Germany and to bring them further forward.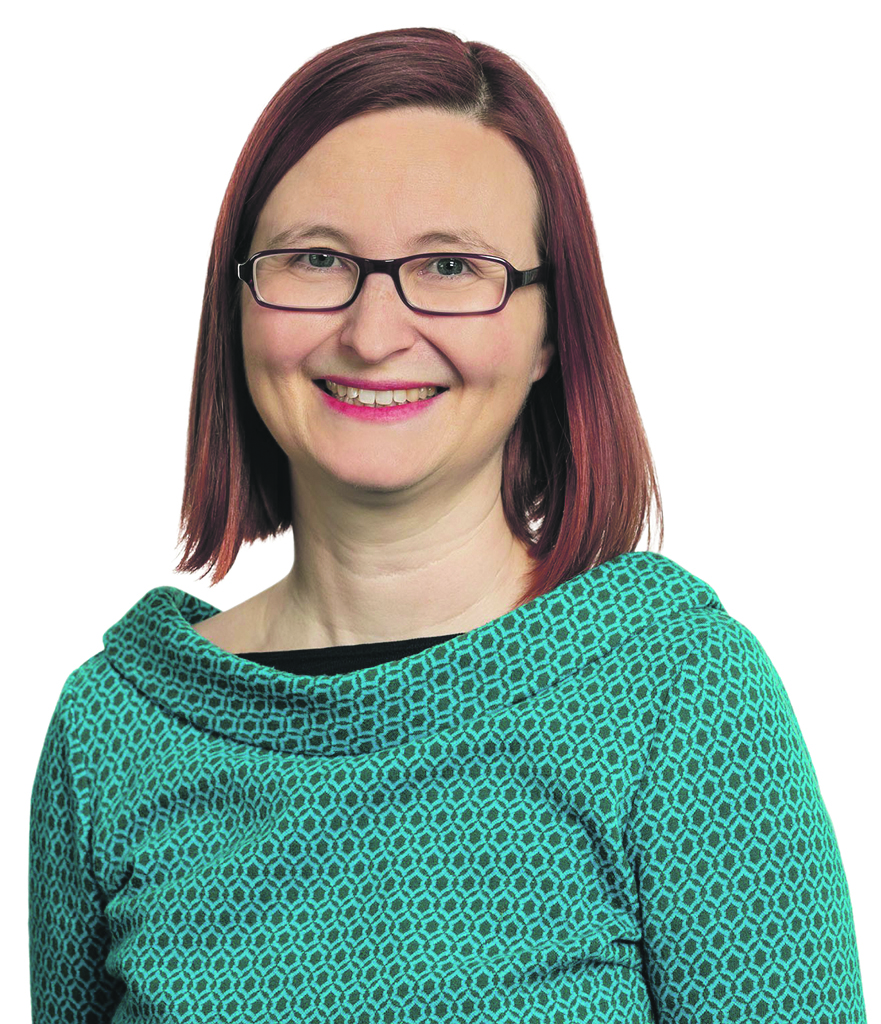 Katharina Kellner, born in Erlangen, studied history, politics and German in Regensburg and then completed a journalistic traineeship. She is currently editor for culture at the Mittelbayerische Zeitung in Regensburg. For many years, she has accompanied the incredibly rich cinema landscape and filmmaking in the region. Festivals such as the International Short Film Week, Transit, the "Zwickl" or Queer-Streifen are among her highlights of the cultural year. Thanks to lovingly curated programs and film talks, she has often met ideas and people that have opened up new perspectives and insights for her.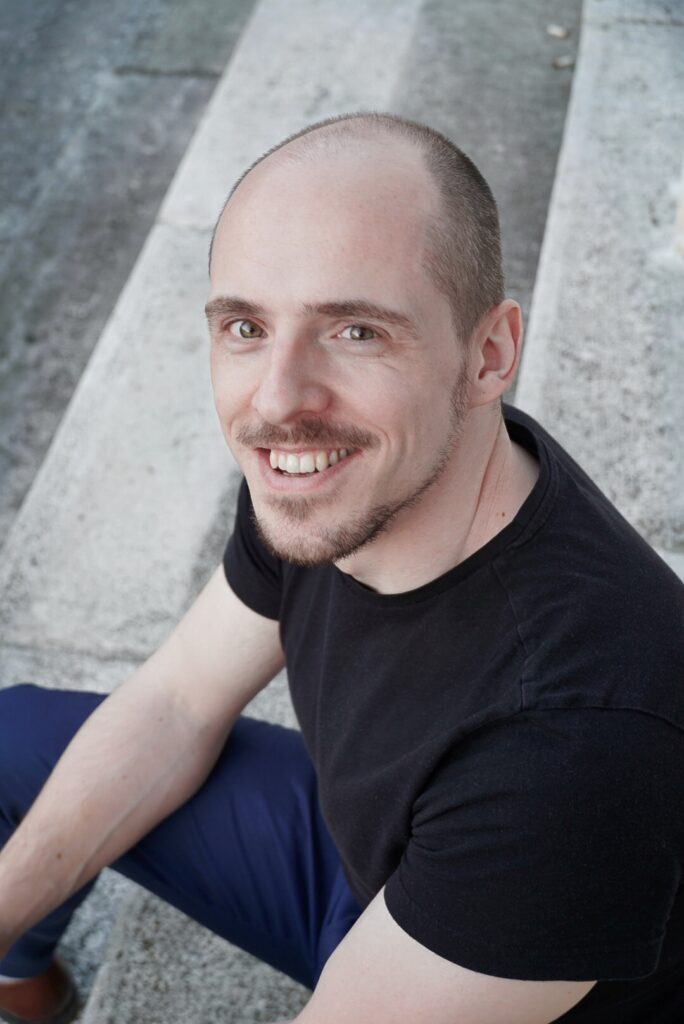 Stefan Langthaler. Born in 1987 in Vienna. Studied screenwriting and directing at Filmcollege Vienna from 2008 to 2013. His feature film debut as a director – the documentary "SARGIS – Das Leben ist so eine Sache" – premiered at Diagonale 2018. He received the prestigious Thomas Pluch Drehbuchpreis 2020 for the screenplay of his medium-length feature film "FABIU", which screened at over 100 film festivals worldwide, received 38 awards and was awarded a Special Mention by the International Jury at the Festival du Court-Métrage de Clermont-Ferrand. His latest short film, "NEUZEIT," is a generation-bonding father-son story and his second collaboration with lead actor Simon Schwarz. The film had its world premiere at the Mardi Gras Film Festival in Australia in 2022. It received the Alpinale Audience Award and the Blue Flower for Best Film and Best Lead Actor. FABIU and NEUZEIT both received the Gay Short Film Audience Award of the QUEER-Streifen Filmfestival Regensburg.